Westward Leaning x Alexis Bittar Double Bridge 06
Customer Style
Frame Specifications
Bejeweled 10K Brow Bar: Double Bridge 06 features gold gradient mirrored lenses and a polished blonde horn acetate. The frame is accented by a bejeweled 10K gold tone brow bar and a 10K gold tone pavé signature side inlay by Alexis Bittar.
Frame Color:  Polished Blonde Horn Acetate
Metal:  Polished Gold Tone Metal
Lens:  Gold Gradient Mirror
Signature Side Inlay:  10K Gold Tone Pavé
Collaboration
This Season's most exciting eyewear collaboration: We've teamed up with renowned Brooklyn-based jeweler Alexis Bittar to create a truly special collaboration. Westward Leaning's handmade Japanese acetate frames combined with Alexis Bittar's stunning jewelry accents are a match made in heaven.
Giving Back: This collection was inspired by volcanoes - volcanic textures, molten metals, and all the associated imagery of how the surface of the earth is formed. And while volcanoes can be beautiful and inspiring, they can also bring with them terribly destructive power and impacts on human life and society. Therefore, a percentage of net profits from the sale of these glasses will go to the National Parks Foundation, which is a leading source of information and study on volcanoes and their impacts, both on the natural world and human development.
Exclusive in Orange: Each pair of Westward Leaning x Alexis Bittar sunglasses comes with our iconic signature small case in exclusive Alexis Bittar orange.
Shop All Westward Leaning x Alexis Bittar
Description
Seeing double: A new take on our best-selling Flower frame shape, Double Bridge features the same overall silhouette with a second lower brow bar for a more traditional look. You'll love its universally-flattering shape and flexible comfort fit. Each frame is meticulously handmade in Japan and features high-quality shatterproof lenses with 100% UV protection. Its wire-core temples are highly adjustable, and its super-durable construction and smooth, high-quality hinges ensure these will be your favorite shades for years to come.
Bridging the gap between trendy and timeless, this new variation of our popular Flower shape gains inspiration from modern architecture and engineering. The flexible frame with luxe details is where form and function coincide.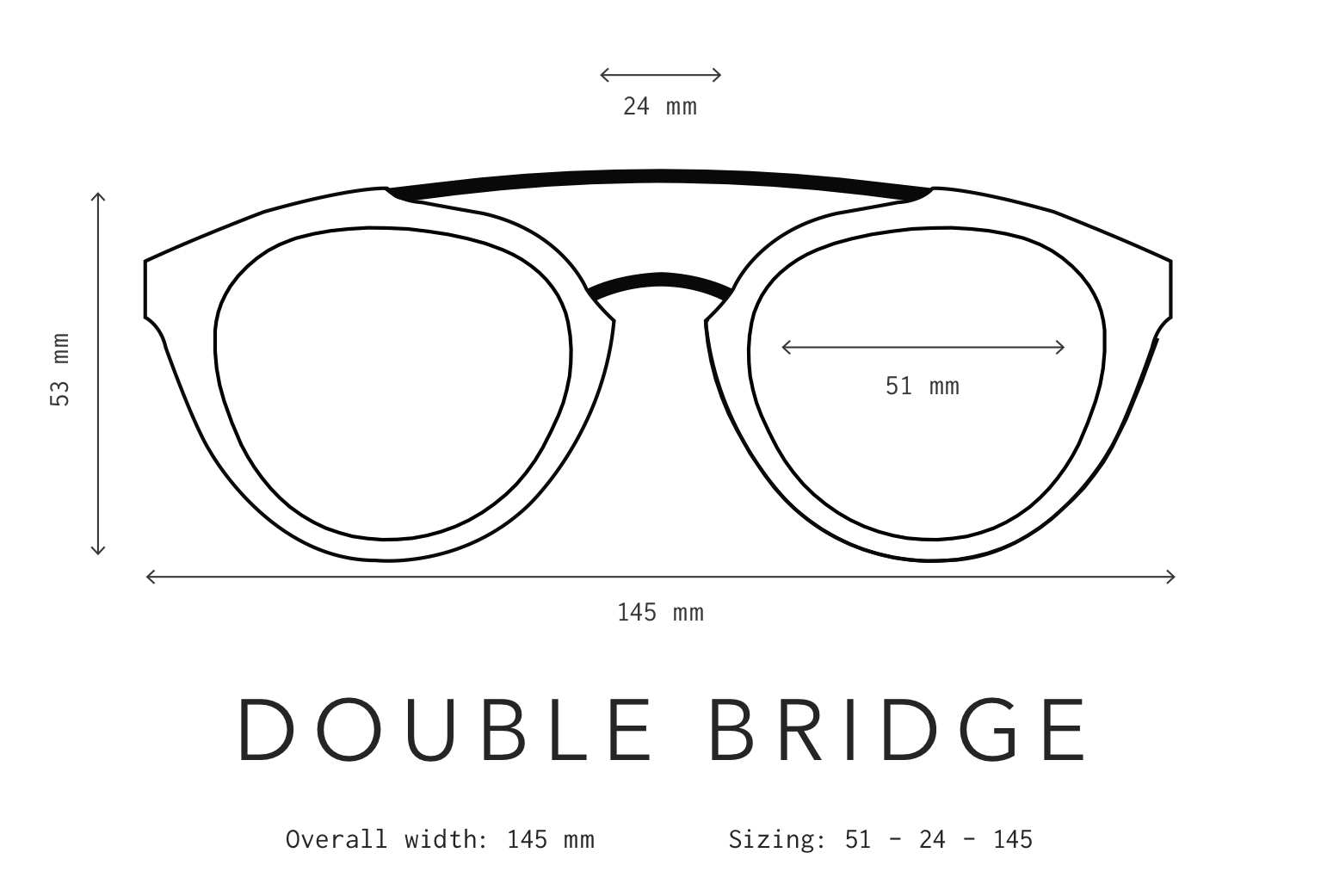 All Westward Leaning sunglasses are designed to be flattering and comfortable on every face. Our handmade acetate frames are highly adjustable for the perfect fit, from very loose to very tight. Learn more about how to adjust the fit of your glasses here.
Curious about relative sizing? Compare our frames here.
Still not convinced? Rest assured, shipping and returns are always fast, free, and super easy.