Customer Style
Frame Specifications
Black Out: STUN 05 features our special super black lens (unlike most sun lens which are actually grey, this lens is truly black with a very subtle mirror coating. You won't find this look anywhere else). The shield lens is extra tall for days when you are feeling extra. The frame is matte black metal with temple tips and nose pads that are matte black rubber. Genuine carbon fiber side inlays complete the futuristic look.
Frame Color:  Matte Black Metal
Temple:  Matte Black Rubber
Lens:  Super Black
Signature Side Inlay:  Grey Carbon Fiber
Nose Pads:  Black Rubber
Description
Set phasers to Stun: Stun frames feature a one-piece shield lens in shatterproof nylon with 100% UV protection. Its aerodynamic shape and rimless design make this the perfect sunglass for biking or running. The lens features anti-scratch, anti-sweat (hydrophobic), fingerprint-resistant (oleophobic), and backside anti-reflective coatings. The lightweight frame is constructed of surgical-grade stainless steel, with the smoothest, most durable hinges on the market. All touch points (nose pads, temple tips) are soft touch for comfort, and highly adjustable for the perfect fit.
No compromises: We set out to create the world's first fully-functional sport/fashion sunglasses: all of the quality, craftsmanship, style and fashion-cred you would expect from Westward Leaning, and the best performance features available. All Westward Leaning SPORT sunglasses feature lightweight, sweat-proof construction and the best lenses on the market with anti-scratch, fingerprint-resistant, and backside anti-reflective coatings.
A winner on or off the court: Our universally-flattering designs and highly adjustable temples and nose pads ensure the perfect fit on any face, guaranteeing they'll stay put no matter how hard you play. Off the court? You'll love their light weight and soft-touch nose pads and temples. We think they're the most comfortable sunglasses you'll ever own.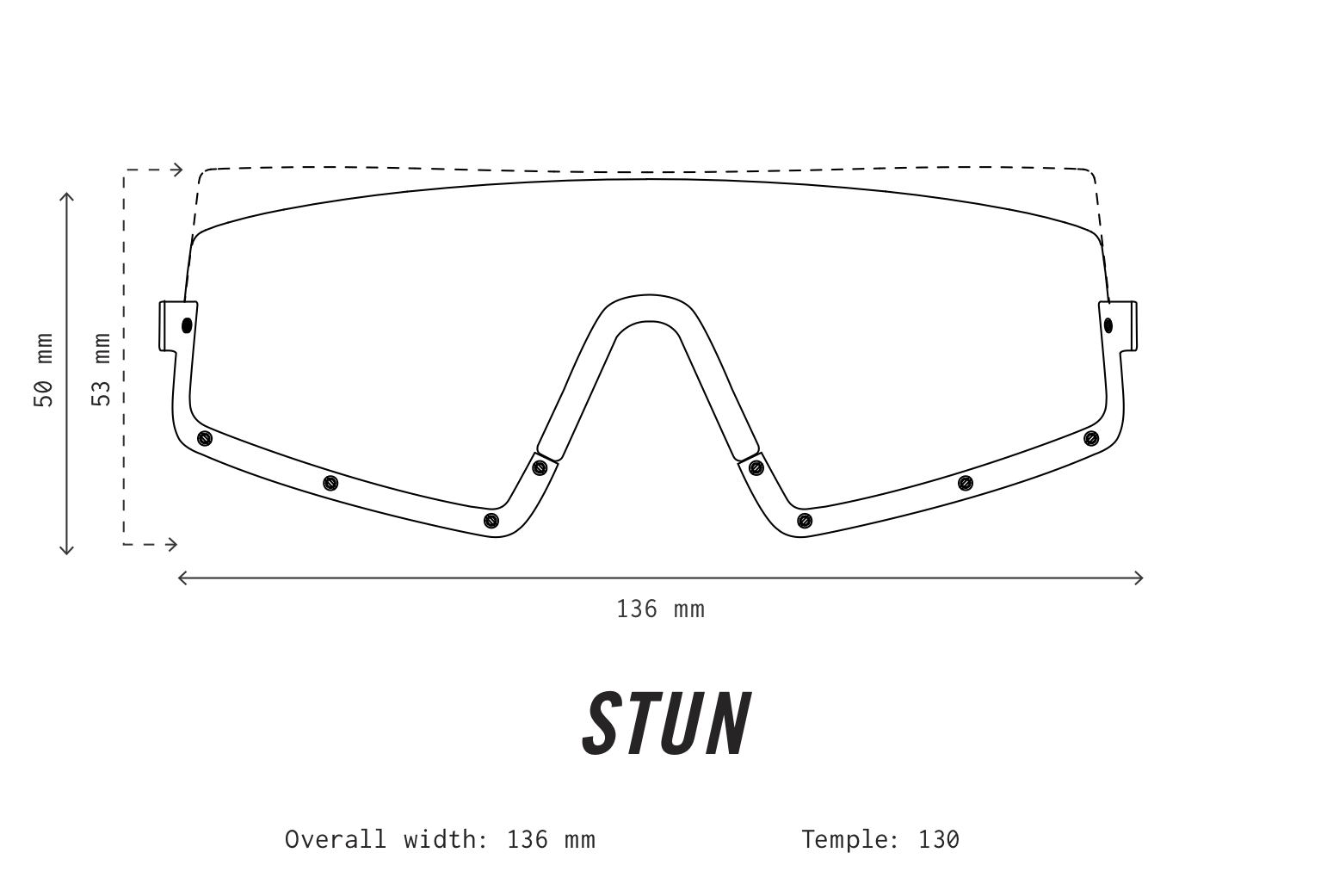 All Westward Leaning sunglasses are designed to be flattering and comfortable on every face. All Westward Leaning SPORT frames feature highly-adjustable non-slip nose pads and temple tips, not only will they stay put during your next run, they will also be the most comfortable sunglasses you've ever owned. Learn more about how to adjust the fit of your glasses here.
Curious about relative sizing? Compare our frames here.
Still not convinced? Rest assured, shipping and returns are always fast, free, and super easy.