Frame:  Polished Olive Acetate
Lens:  Flash Evergreen
Signature Side Inlay:  Polished Malachite
We always offer fast and free shipping and returns! Click below to learn more.
Galileo was the most futuristic visionary of his time, and inspired these eponymous frames. He was the father of modern astronomy and his improvements to the telescope led to consequential astronomical observations, including the heliocentric nature of our solar system. While our Galileo frames aren't telescopic, you can at least see the world through rose-colored glasses (or steel blue, neon yellow, and bronze, just to name a few). And with a heliocentric future so bright...you gotta wear shades.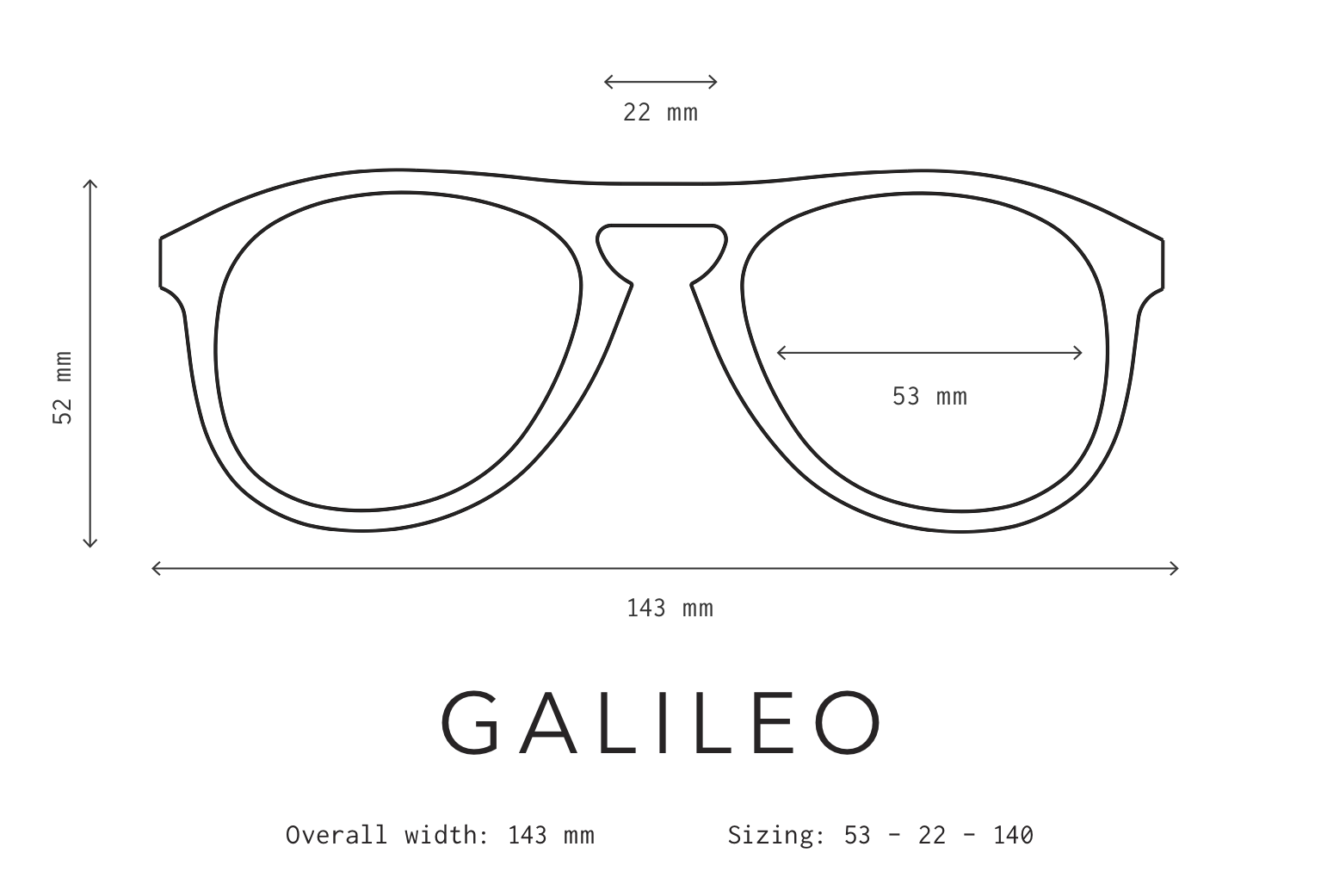 All Westward Leaning sunglasses are designed to be flattering and comfortable on every face. Our handmade acetate frames are highly adjustable for the perfect fit, from very loose to very tight. Learn more about how to adjust the fit of your glasses here.
Curious about relative sizing? Compare our frames here.
Still not convinced? Rest assured, shipping and returns are always fast, free, and super easy.