Frame:  Polished Caramel Gradient Acetate
Lens:  100% UV Clear (Clip Included: Polished Gold Metal with Brown Gradient Lenses)
Signature Side Inlay:  Super Gold
We always offer fast and free shipping and returns! Click below to learn more.
The Dyad frame is perfectly described by its name, "Dyad," meaning the combination of two elements, in this case the round frame and accessory clips. This versatile, retro-cool shape celebrates styles of the past and establishes trends of the future.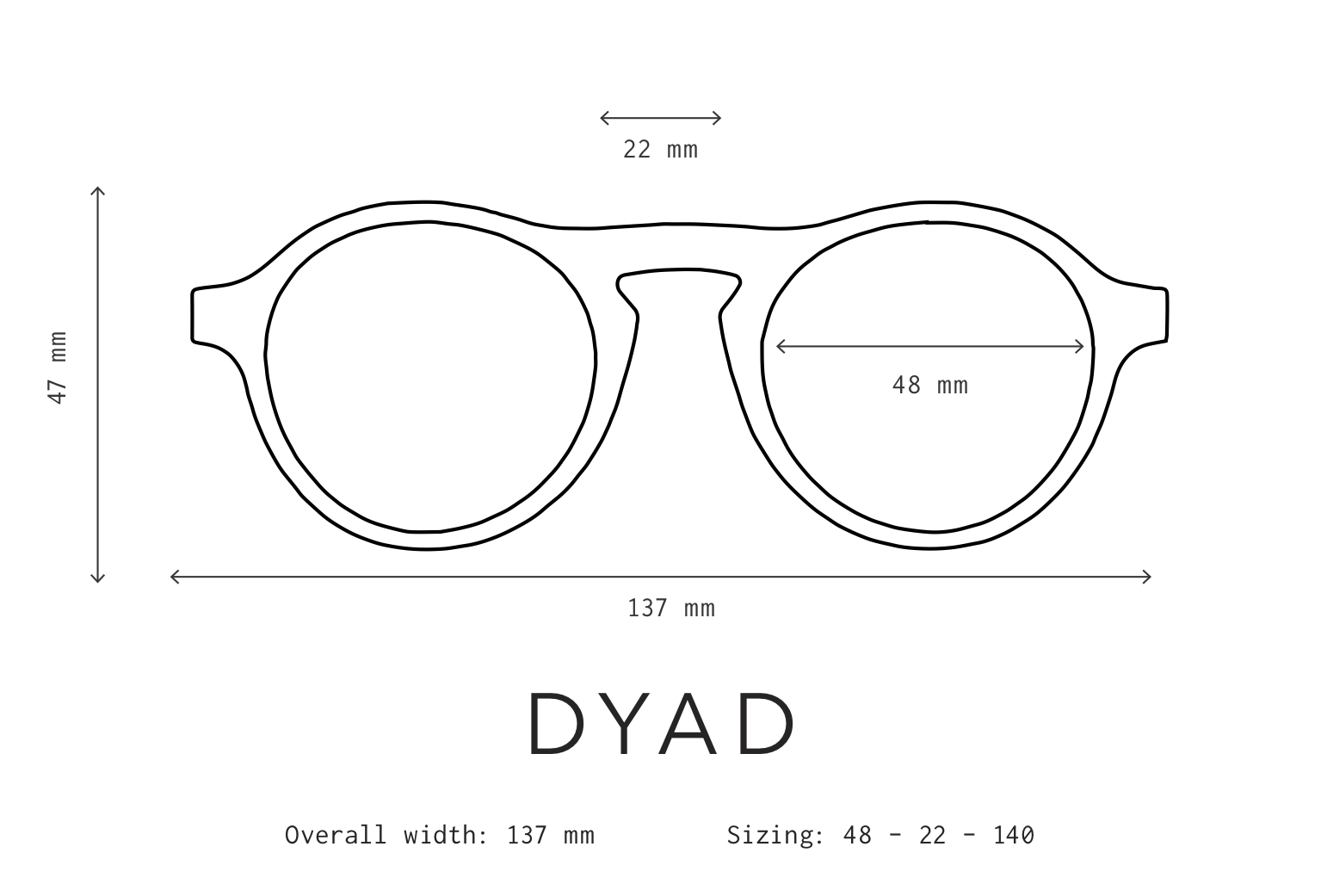 All Westward Leaning sunglasses are designed to be flattering and comfortable on every face. Our handmade acetate frames are highly adjustable for the perfect fit, from very loose to very tight. Learn more about how to adjust the fit of your glasses here.
Curious about relative sizing? Compare our frames here.
Still not convinced? Rest assured, shipping and returns are always fast, free, and super easy.