Customer Style
Frame Specifications
Sage advice: Dyad 12 features a unique clip with sage gradient tinted lenses in matte black wire. The frame is classic black acetate, hand-polished to a perfect finish. Polished black marble inlays complete the elevated look. The frame itself features clear lenses, and is RX friendly, should you wish to add your prescription. Additional clips are available in our accessories section.
Frame:  Polished Black Acetate
Lens:  100% UV Clear (Clip Included: Matte Black Metal with Sage Ombre Lenses)
Signature Side Inlay:  Black Marble
Description
Divine Dyad: Dyad is a classic acetate frame with round lenses and a keyhole bridge. Each frame is meticulously handmade in Japan and features high-quality shatterproof lenses with 100% UV protection. The Dyad shape was designed to be flattering on all faces. Its super-durable construction and smooth, high-quality hinges ensure these will be your favorite shades for years to come.
The Dyad frame is perfectly described by its name, "Dyad," meaning the combination of two elements, in this case the round frame and accessory clips. This versatile, retro-cool shape celebrates styles of the past and establishes trends of the future.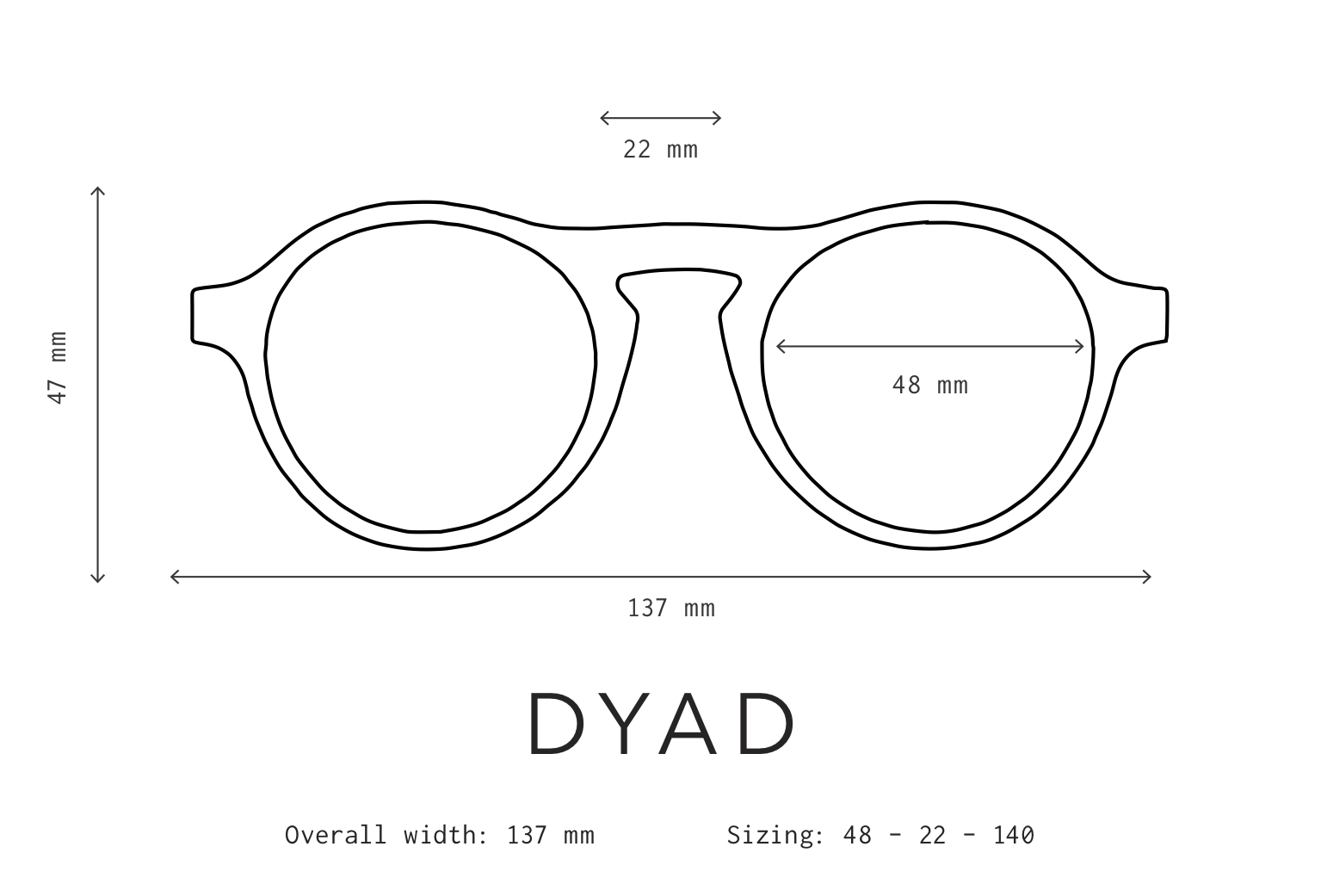 All Westward Leaning sunglasses are designed to be flattering and comfortable on every face. Our handmade acetate frames are highly adjustable for the perfect fit, from very loose to very tight. Learn more about how to adjust the fit of your glasses here.
Curious about relative sizing? Compare our frames here.
Still not convinced? Rest assured, shipping and returns are always fast, free, and super easy.