Customer Style
Frame Specifications
Color Revolution: Pioneer 9.5 features neon pink mirrored lenses in a polished black acetate frame. Pink mirrored side inlays ensure you'll always shine brightly.
Frame Color:  Polished Black Acetate
Lens:  Pink Mirror
Signature Side Inlay:  Pink Mirror
Description
It all started here: The classic Westward Leaning sunglass, Pioneer was our debut frame shape. We set out to create the perfect wayfarer using only the finest materials and best craftsmanship. Each frame is meticulously handmade in Japan and features high-quality shatterproof lenses with 100% UV protection. The Pioneer shape was designed to be comfortable and flattering on all face shapes. Its super-durable construction and smooth, high-quality hinges ensure these will be your favorite shades for years to come.
Customize
Design the Pioneer to fit your style!
Pioneer, our first design launched in 2012, is an original take on the wayfarer shape which pays tribute to California's pioneering heritage. It represents our hope, determination, and goodwill for California's future and is the gold standard of our collection.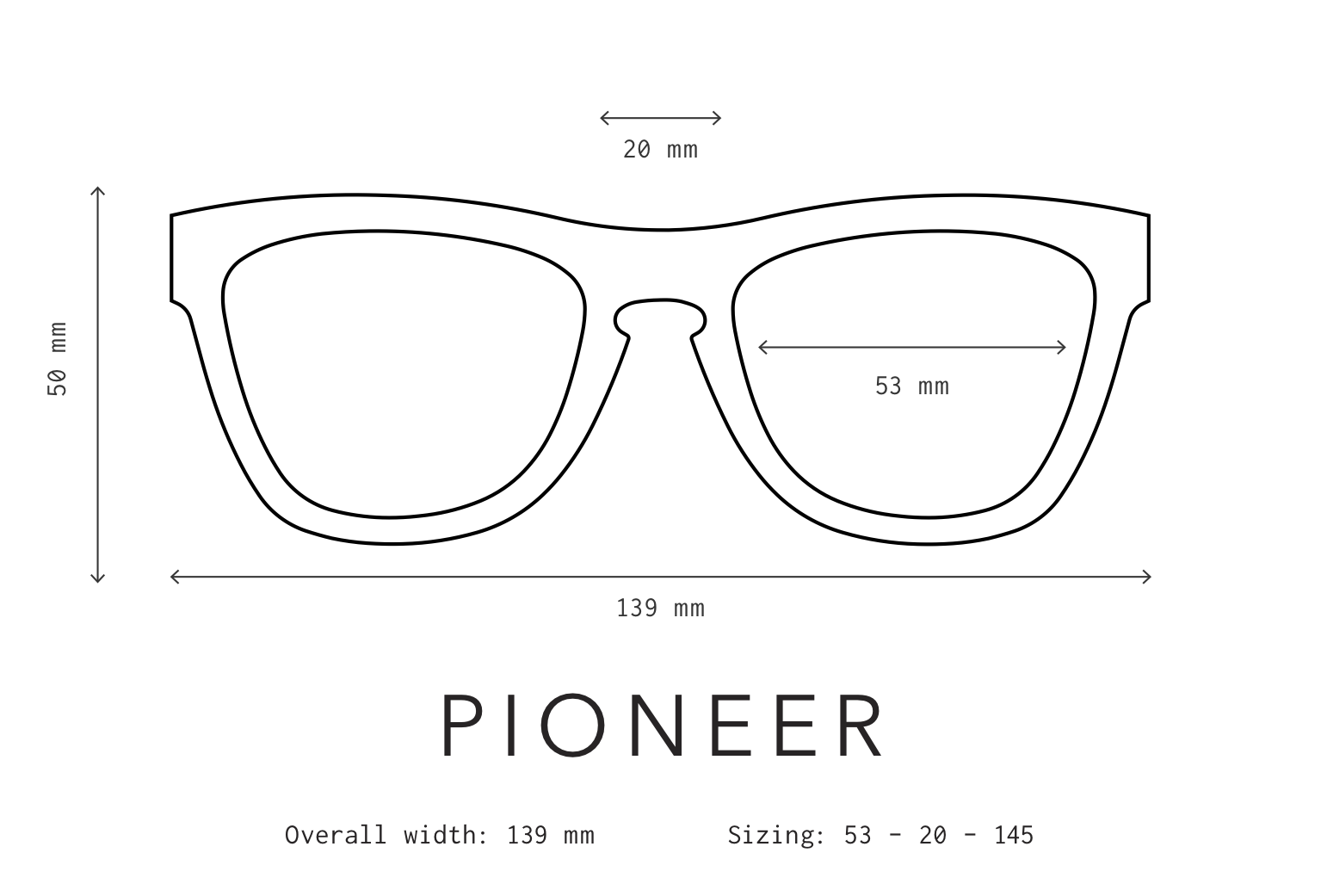 All Westward Leaning sunglasses are designed to be flattering and comfortable on every face. Our handmade acetate frames are highly adjustable for the perfect fit, from very loose to very tight. Learn more about how to adjust the fit of your glasses here.
Curious about relative sizing? Compare our frames here.
Still not convinced? Rest assured, shipping and returns are always fast, free, and super easy.