Frame Color:  Matte Black
Metal:  Matte Black
Lens:  Zero Base Deep Blue
Signature Side Inlay:  Opal 101
Nose Pads:  Black Matte Silicone
We always offer fast and free shipping and returns! Click below to learn more.
A sharp and modern take on the classic Vanguard silhouette, Mirrorcake features floating zero base mirrored lenses with an engraved front. It's a bold new rimless design with high-definition, but look closely and you'll also notice that the metal chassis layered behind the lens echoes Vanguard's half rim design. The end result is a striking mix of smoke and mirrors.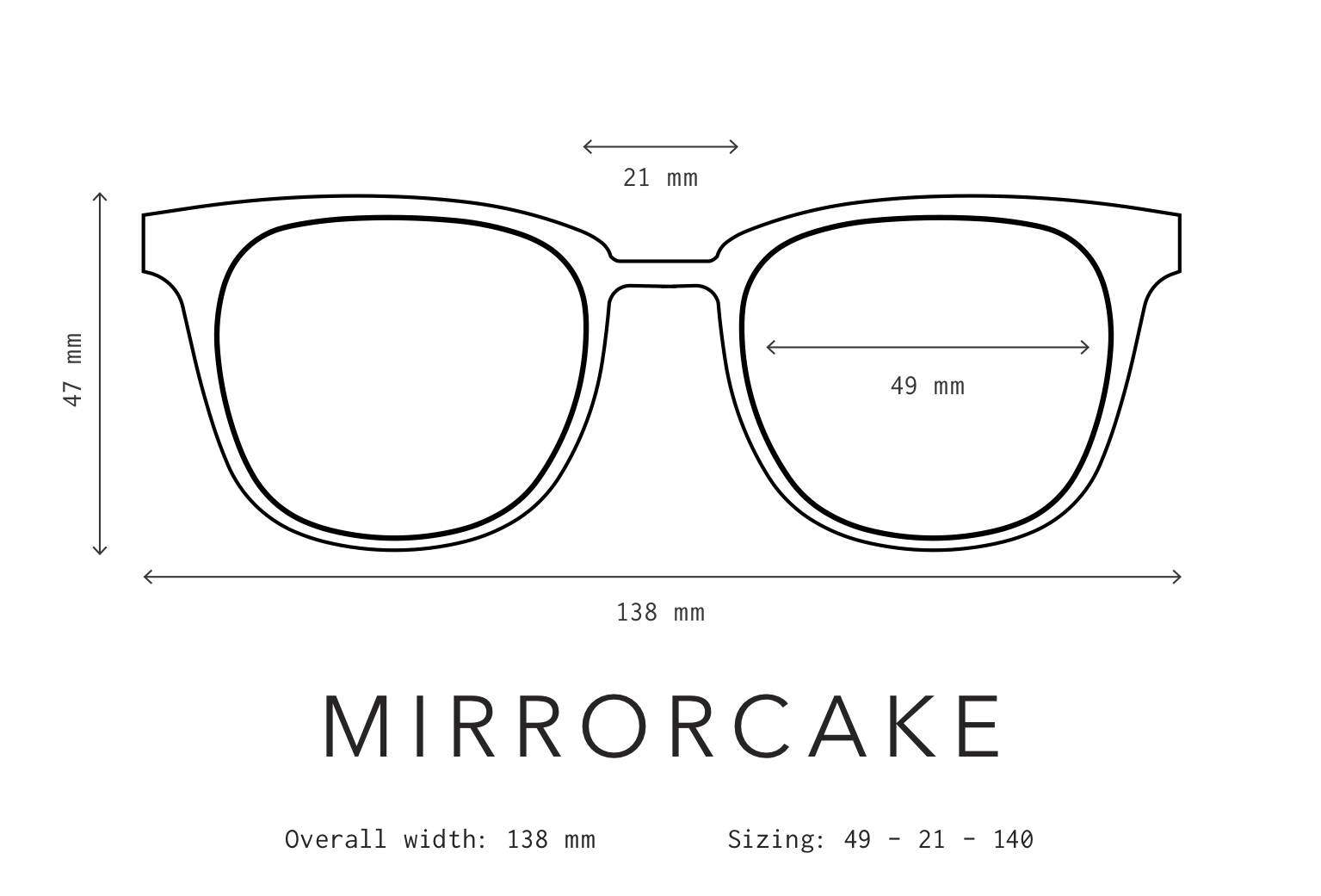 All Westward Leaning sunglasses are designed to be flattering and comfortable on every face. Our handmade acetate frames are highly adjustable for the perfect fit, from very loose to very tight. Learn more about how to adjust the fit of your glasses here.
Curious about relative sizing? Compare our frames here.
Still not convinced? Rest assured, shipping and returns are always fast, free, and super easy.