Customer Style
Frame Specifications
Glow in the Dark: Pioneer 49 a fluorescent pink layered acetate frame. The outside is polished black, but the inside is bold translucent pink. Extra-bright neon pink lenses along with our one of a kind glow in the dark pink side inlays ensure you will be the highlight of festival season!
Frame Color:  Polished Black Exterior / Polished Pink Fluorescence Interior
Lens:  Hot Pink Mirror
Signature Side Inlay:  Glow in the Dark Pink
Description
It all started here: The classic Westward Leaning sunglass, Pioneer was our debut frame shape. We set out to create the perfect wayfarer using only the finest materials and best craftsmanship. Each frame is meticulously handmade in Japan and features high-quality shatterproof lenses with 100% UV protection. The Pioneer shape was designed to be comfortable and flattering on all face shapes. Its super-durable construction and smooth, high-quality hinges ensure these will be your favorite shades for years to come.
Customize
Design the Pioneer to fit your style!
Designed as a part of 'Les Deux', our limited edition capsule collection inspired by the colorful and flavorful macarons made by San Francisco confectioner, Chantal Guillon. Celebrating fashion's favorite confection, these "Coffee Mint" sunglasses were inspired by French macarons of the same flavor.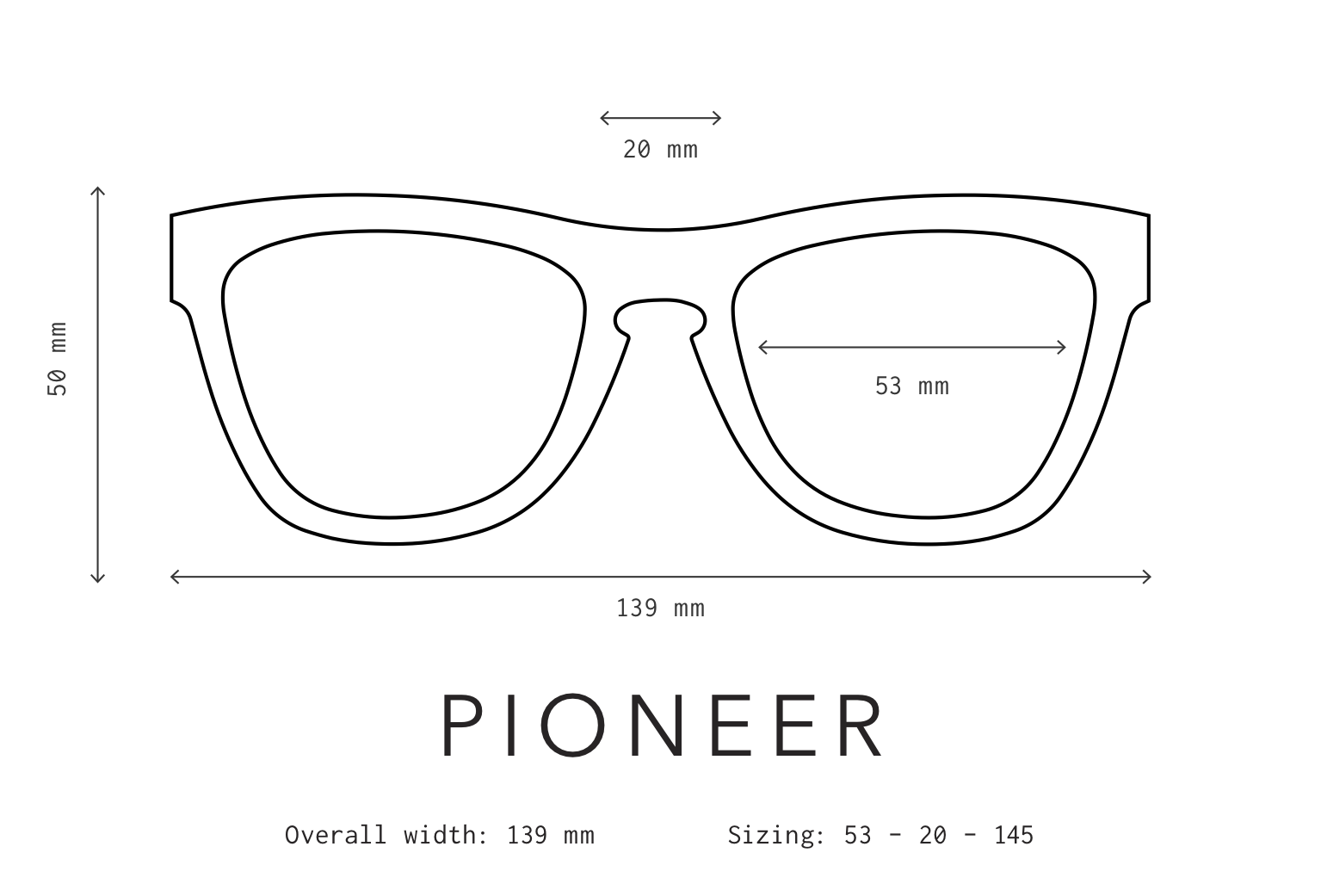 All Westward Leaning sunglasses are designed to be flattering and comfortable on every face. Our handmade acetate frames are highly adjustable for the perfect fit, from very loose to very tight. Learn more about how to adjust the fit of your glasses here.
Curious about relative sizing? Compare our frames here.
Still not convinced? Rest assured, shipping and returns are always fast, free, and super easy.